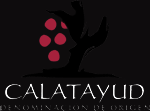 Tucked in the southwest corner of the Spanish province of Zaragoza, the dynamic Calatayud winegrowing region was awarded Denominación de Origen status in 1989. Here, in the Ebro River Valley, a network of tributaries creates a series of smaller valleys, each with its own unique mesoclimate.
The Calatayud DO includes 14,000 acres of vineyard in 46 small towns along the river valleys. Most of the vines rest at altitudes of 2,500 to 3,500 feet above sea level, on diverse soils ranging from chalk and limestone, to clay and marl.
We can trace the region's name back to the Moorish occupation of Spain, when the local governor, Ayud, had a fortress called a Qalat, where the town of Calatayud now stands. Wine has been made here for 2,000 years.
The region enjoys a continental climate with hot, dry summers and cold winters. While summer temperatures occasionally soar to 100°F and the winter months pose a frost risk, the vines generally enjoy a temperate climate year-round. Most of the vineyards have loose, rocky limestone soils with low nutrient levels and high lime content. With an average annual rainfall between 12 and 20 inches. The vines in this region have to work their way deep into the fractured soils to find the water and nutrients they need.
Calatayud is famous for its red wines, which represent 85% of yearly wine production in the region. Out of the 11 wine grape varieties approved for the DO, Garnacha is by far the most widely planted.