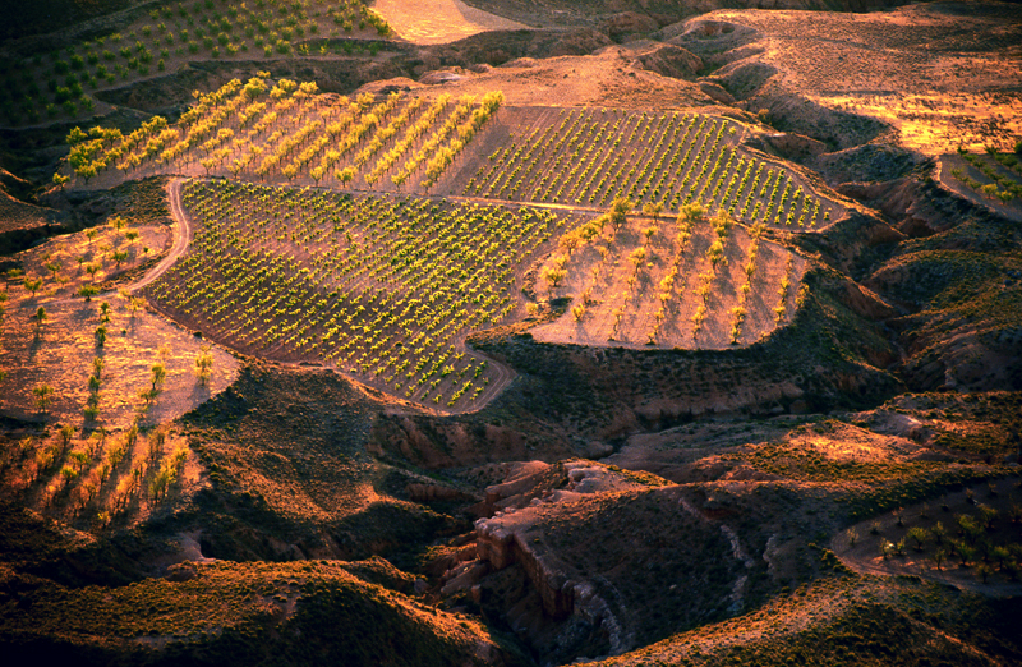 The wines of Las Rocas come from the rocky, sunlit slopes of Spain's dynamic Calatayud growing region. Nestled in the Zaragoza province of Aragon, Calatayud is comprised of a network of tributaries and valleys, each with its own unique mesoclimate.
The mountains of Calatayud soar to 3,500 feet, with nearly 20 different soil types dotting the slopes, from chalk and limestone to clay and marl. As the elevation rises, the terrain transforms into shattered rock and slate. With its harsh landscape and extreme weather conditions - dry, hot summers and cold, snowy winters - Calatayud, at first glance, would appear inhospitable to grapevines. But, this hidden gem is heralded as one of the world's ideal regions for growing Garnacha grapes.
Rocky, nutrient-poor soils are the key to Calatayud's phenomenal terroir. As the vines struggle to survive, they concentrate their energy into fewer berry clusters, yielding Garnacha grapes with rich, robust flavors. The porous rocks retain rainwater and heat, delivering enough water to the vines, while protecting them from harsh winter conditions. The rocks here give Las Rocas Garnacha its signature spiciness and minerality.
Designated a Denominación de Origen in 1989, Calatayud includes 14,000 acres of vineyards in 46 small towns along the river valleys. The region's name dates back to the Moorish occupation of Spain, when the local governor had a fortress, called a Qalat, where the town of Calatayud now stands.
Wine has been produced here for 2,000 years. Over the past decade, the extraordinary vineyards of Calatayud have provided the grapes for the unique wines of Las Rocas.